Discovery / Ocean Diver
This is the starting level of the BSAC diver training program. To begin any sort of scuba training you will need to complete a Medical questionaire.
The training consists of theory sessions, practical pool sessions and open water progression dives to master the skills learnt in the pool.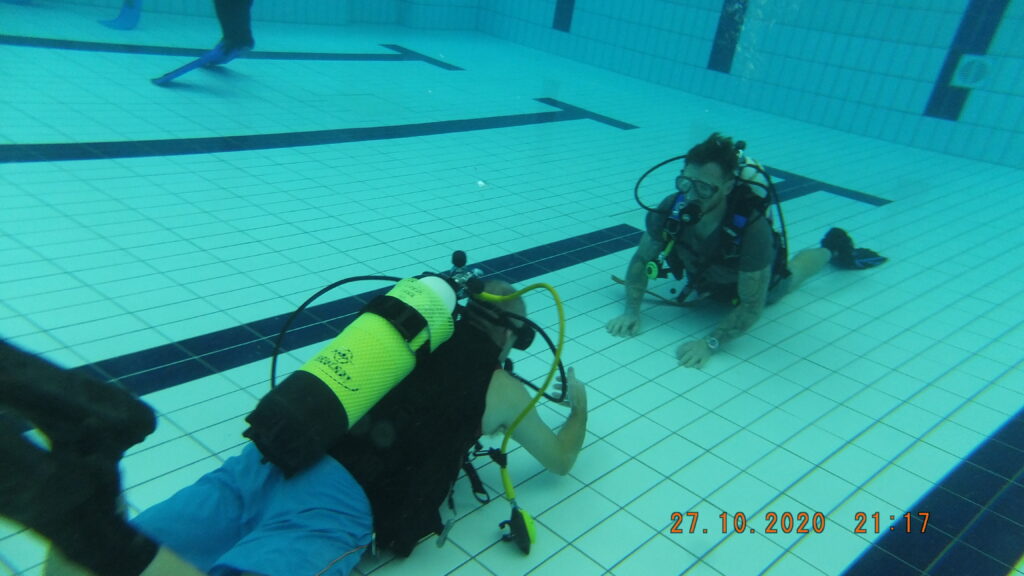 Discovery Diver
This is an abridged version of the full ocean diver qualification and ideal for younger members to obtain a qualification in Scuba. Consisting of 3 theory lessons, basic mask, regulator and buoyancy skills and an introduction to open water diving. Discovery divers MUST dive with a qualified diver of dive leader status.
Ocean Diver.
The full Ocean Diver qualification consists of 6 theory sessions, basic equipment and rescue skills learnt in the pool and then mastered in open water. An Ocean diver can dive to 20m with another qualified diver in a managed enviroment.
There is no time limit to to BSAC branch training, Ocean Diver could be completed in less than 2 months. It generally costs less than £300 which includes12 month BSAC and branch membership, learning pack and certification, pool instruction and 2 days access to open water sites. There are reductions for couples, families, juniors and students
For more information contact scubadivingindepth@gmail.com